Tina Sharma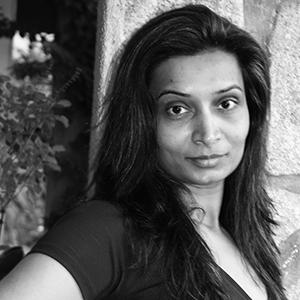 There are zillions of benefits in being human. Our life is complex, our problems are complex, the world around us is complex. So Simplify. It is beautiful to be Simple. Simplification leads us to being human.
Complexity is one of the things that lead us to unannounced dangers including obesity. I survived. But, it wasn't an easy journey. Having done the full circle, I realized there is no rocket science. The secret is Realization and once you realize you can run the last mile.
I was 192lbs and I was perfectly fine with it. Being an Indian and from a family that weighs 200lbs, I thought growing obese was an extension of my family genes. I was so wrong.
My fitness revelation came as a result of losing 51lbs in 8 months. The world around me changed in 8 months. I was much more energetic, much more enthusiastic and I began to approach life in a much more simpler manner. Since then I realized fitness and all things healthy being my passion. And you give your love your best shot. I did the same.
I already was a yoga instructor since 1998 and Les Mills certified me in 2009. That gave me the triple edge. I was making the mind, soul and the body fit together. Yoga has helped me maintain harmony between my mind and soul by simplifying complexities including challenges on the body fitness front. Simplifying through innovative variations helps exemplifying a complete workout for the whole body, including the mind and the soul.
Wellness is a way of life. I am so glad, I got to embrace early in my life to share my experiences, create awareness and train people on how to achieve their wellness goals and enjoy life.
Keep Believing, Keep Sweating, Keep Inspiring, Keep Simplifying !!!
"All that matters is being a good human."