Tendekayi Katsiga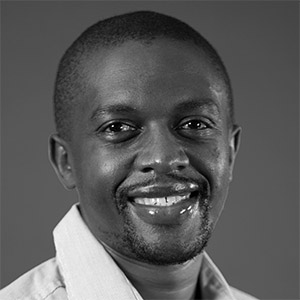 Tendekayi Katsiga is the Co-Founder of Deaftronics-Botswana, a company which produces high quality, low cost solar powered hearning aids made by people who are deaf for people with a hearing loss. He is part of a team which developed the first rechargeable hearing aid battery, which lasts for 2-3 years and can be used in 80% of hearing aids on the market today. It is solar powered and can be charged via the sun, household light, or a cell phone plug.
The Solar Powered Hearing aid is an open source product. Tendekayi focuses on responsible and value based leadershop relation to sustainable business. He is an INK Fellow but he also calls himself an 'unreasonable' fellow.
He studied at the Microniks Technical College, Dorval in Canada. He is a PACE Certified Instructor/Examiner. Featured in Newsweek, BBC, Wired. Daily edventures Post, I am Youngpreneur, The Heretic, and Smart Planet. Recipient of a South African Desginers Awards (DISA) and National Design for Development Award (NDDA). He has worked in Zimbabwe, Canada, Brazil, Jordan, South Africa and Botswana. Recently received Potential for Societal Impact Award in the 2015 GIST Tech-I Competiton.