Susan Wojcicki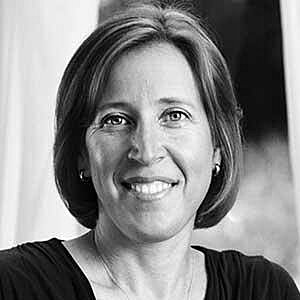 Susan Wojcicki is Vice President of product management at Google responsible for the design and innovation of all of Google's advertising and measurement platform products, including AdWords, AdSense, DoubleClick and Google Analytics. She has managed AdSense product management since inception in 2002, and has led all advertising programs on Google.com and its advertising network since 2006.
Susan joined Google in 1999 as the company's first marketing manager and worked on the initial viral marketing programs as well as the first Google homepage doodles. She also led the initial development of several key successful consumer products, including Google Images, Google Books and Google Video.
Before joining Google, Susan worked at Intel and was a management consultant at Bain & Company and R.B. Webber & Company. She graduated with honors from Harvard University, holds a master's in economics from the University of California at Santa Cruz, and an MBA from UCLA.