Suresh Vaidyanathan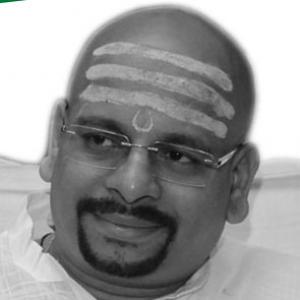 Ghatam Suresh Vaidyanathan is a top ranked Ghatam and multi-percussion artist internationally acclaimed and respected for his in-depth knowledge of Indian rhythm and technical supremacy. Working in the company of renowned drummers and musicians in world music and jazz genres besides carnatic music for many decades, Suresh has acquired the rich experience and authentic knowledge of the International music systems.
Suresh has had his tutelage under illustrious gurus like Shri T R Harihara Sharma, Sri T H Vinayakram, Sri T V Gopalakrishnan and Sri Umayalpuram Narayanaswamy Iyer – all legends in their own respect.
As a Ghatam player, Suresh has gained preeminence and Star value with his unique fingering techniques, sound modulation in robust solos and aesthetic accompaniment. He is also proficient in a variety of Indian percussion instruments like, mridangam, kanjira, tavil, konakkol and morsing and a few Latin percussions.