Shwetal Patel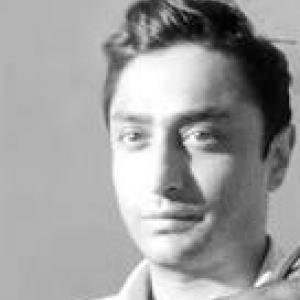 Born in India, Shwetal A. Patel spent his childhood in Lusaka, Zambia, migrating to the U.K when he was nine years old. During his time in the U.K, Patel studied Economics at the University of London, graduating in 2001 whilst working in the fields of music, fashion, film & art in the burgeoning artistic scene of East London. Patel chose Florence, Italy as a base to live and work for 4 years and in 2010 was invited to Mumbai to develop a project to create India's first contemporary art biennial; an artist led initiative spearheaded by the Kochi Biennale Foundation.
Since joining Kochi Biennale Foundation, Patel has worked closely with various stakeholders including artists, curators, Government, international embassies, institutions, sponsors, and initiated collaboration with Google Art Project (Google Cultural Institute) to bring the biennial experience to internet audiences globally. The first edition of the Kochi-Muziris Biennale in 2012 attracted nearly 400,000 visitors from diverse backgrounds, becoming the largest non-profit art event of its kind in India.
Advising the Chairman of India's National Academy of the Arts, The Lalit Kala Akademi (Government of India) on the Venice Biennale and India Triennale, Patel is interested in the social and economic impact of large scale art projects on society and their stimulus on education, development, innovation and culture.
Shwetal Patel currently lives in Fort Kochi, Kerala, working on the second edition of Kochi-Muziris Biennale which opens on December 12th 2014.
WEBSITE: kochimuzirisbiennale.org ; google.com/culturalinstitute/collection/kochi-biennale