Shruti Ganguly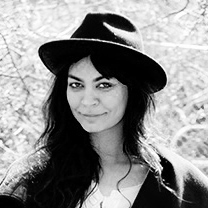 Shruti Ganguly is an award-winning filmmaker and writer dividing her time between Oslo and New York City. She was a member of Obama's ECCO committee of 30 leaders and creators in entertainment, chairing its Asian Caucus, and is on the Creative Council for Emily's List. Shruti has made videos for Google, Unilever, Nike, Conde Nast, Chanel, and crafted the #MySentence series on prison reform for the Obama Administration. She has produced several films that have gone to Sundance, Venice, Tribeca and Berlin.
In late 2017, Shruti started honto88, a production company that works in a variety of formats – from narrative and documentary features to series, and branded content. She launched it with a narrative feature, Green Dolphin, by director Chris Kenneally and EP Keanu Reeves. Shruti worked for several years with James Franco on films, and produced an experimental art performance with him and Marina Abramovic, called Bird Shit, which premiered at the MoMA. Previously, Shruti worked at NYLON, MTV, and Conde Nast, producing the CLIO-winning 73 Questions series. Shruti is currently writing a genre film for Sony, and is developing a multi-generational drama for Netflix. She is a co-founder of the Resistance Revival Chorus and a Contributing Editor for Vogue India.
Shruti received her Bachelor's degree from Northwestern University, and went to NYU's dual MFA/MBA program at Tisch and Stern. She hails from India, by way of Oman.