Shekar Naik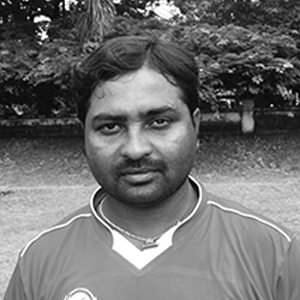 Shekar Naik was born completely blind to an economically weak family in Shimoga, who couldn't afford even an eye check up. When he was 8, he underwent surgery with the help of a health check-up camp organized in his village, and managed to regain sight in one of his eyes.
During primary school, Shekar started getting interested in cricket. He was told he could not play because of his blindness, which in turn made him more ambitious towards the sport. Seeing this strong interest, his PE teacher in the blind school started guiding him on the rules of Blind Cricket. In 1988, Shekar was selected to play for his school team.
He was then selected for the district and zonal levels, and after that got a chance to represent the State. Due to his performance at the State level, he was asked to attend a camp for Indian Blind Cricket team, becoming a team member and then finally the Captain in 2010. He was presented the prestigious Padmashree award in the year 2017 for his dedication and contribution towards Blind Cricket.