Sanjeev Bikhchandani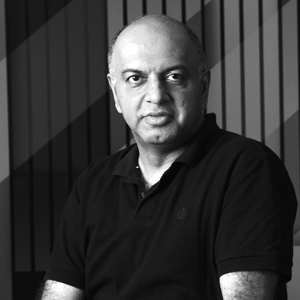 Sanjeev graduated from the Indian Institute of Management, Ahmedabad, and then proceeded to set up Info Edge (India), which is the parent company of the job portal Naukri.com.
In 1997, Sanjeev founded Naukri.com on a server in the United States and later Quadrangle, an offline executive search business. Naukri is the one of the most frequented and largest job portals in India.
Sanjeev is a frequent speaker on entrepreneurship at conferences and at business schools. He is a Board Member of The Indus Entrepreneurs in Delhi and also a member of the Global Board of Trustees of The Indus Entrepreneurs. He was awarded the "Ernst and Young – Entrepreneur of the Year" award in 2008 for Business Transformation.