Sanjay Parthasarathy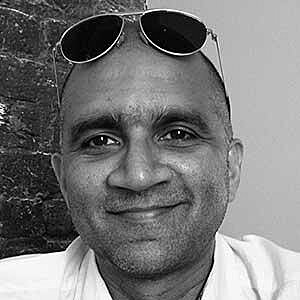 After 23 years in the US, Sanjay Parthsarathy moved back to Chennai, India, with his family in 2009. He is now a very early stage startups investor in India while working on starting up a consumer Internet business. Of his 23 years in the US, 19 were at Microsoft and four at MIT. Sanjay's last role at Microsoft was as corporate Vice President of the Startup Business Accelerator, a new division he created to focus on building startup businesses within Microsoft. He was corporate Vice President of the Developer and Platform Evangelism Group from 2000 to 2007. He built the D&PE division from 0 to over 1,500 people worldwide and grew Microsoft's software development tools business from $500 million to $1 billion. Sanjay was the regional director of Microsoft's South Asia Region from 1996 to 1998 and directed Bill Gates' first ever visit to India in 1997. This hugely successful visit led to a massive expansion of Microsoft's activities and investments in India. It also had a catalytic effect on the Indian software industry. Sanjay ran www.microsoft.com and the Internet security product unit, and started out at Microsoft on Windows multimedia and then the Interactive TV effort.
Sanjay is on the Executive Board of the MIT Sloan School for the Europe, Middle East, South Asia and Africa Region. He has a master's degree in engineering from MIT, a master's degree in management from the MIT Sloan School of Management, and a Bachelor's degree in mechanical engineering from Anna University in Chennai, India.
Sanjay captained the Anna University cricket team in 1985 and have represented Tamil Nadu state and the South Zone in under-19 cricket (1982) and under-15 cricket (1980). He has also represented Tamil Nadu in under-22 cricket. He was the Tamil Nadu Cricket Association (TNCA) junior school cricketer of the year in 1980 and a recipient of the S.W. de Allwis Trophy (L. Sivaramakrishnan won this in 1979 and 1981). Sanjay has played for the Madras Cricket Club and Young Men's Association in TNCA first division cricket. Sanjay loves photography and carries a camera where ever he goes.