Sandeep Divekar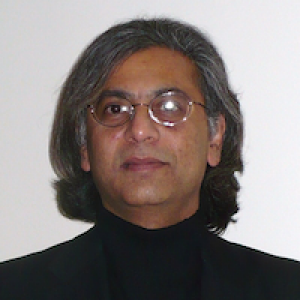 Sandeep Divekar is GM of Global Technology Initiatives at Reliance MediaWorks. He is responsible for commercializing the company's Academy Award winning image processing and film restoration technology and for finding new application areas for the technology. Prior to joining Reliance Mediaworks, Sandeep Divekar set up a South Asian IPTV network for Neulion Inc. which involved negotiating contracts with South Asian television channels, setting up satellite capture teleports in Nepal and India, market research, designing packaging and pricing and launched the network to consumers in Canada and the US.
Previously he was CEO and president of MultiGen-Paradigm Inc. a leading provider of visual simulation software and weapons training solutions for the military and civil aviation industries (acquired by CAE Inc. in 2007 ). Prior to that he was CEO and co-founder of 3Name3D Inc. a 3D graphics software company, (acquired by Computer Associates in 1998).
Mr. Divekar was also on the adjunct faculty at the University of Southern California teaching cyberspace design. He has been working in the field of computer graphics and technology for 25 years and has extensive experience in fields ranging from architecture, entertainment, enterprise applications, e-commerce, visual simulation, online media and IPTV. Mr Divekar has been called upon to speak at the NYU Stern School of Business, the Anderson School of Management at UCLA, the Carlson School of Business at the University of Minnesota, California Polytechnic University, San Luis Obispo and the University of Maryland at College Park as well as various industry conferences. He has also had articles published in various industry publications. Sandeep was educated at the Sir JJ College of Architecture, SCI-ARC and UCLA.