Ruchi Sanghvi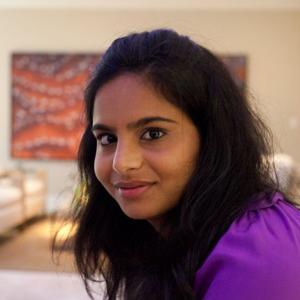 Ruchi is the founder and CEO of Cove – a company she started with other early ex-Facebookers. Prior to starting her own company, Ruchi was the first female engineer at Facebook.
Just a few months out of school, Ruchi is credited with building one of Facebook's key features – News Feed, a feature users rebelled against and then eventually came to love. She then led product management and strategy for Privacy, Facebook Platform and Facebook Connect.
Her current company, Cove, is a stealth Internet startup that recently raised a seed round of financing from investors like Peter Thiel, Dustin Moskovitz (co-founder of Facebook), Kraft Family (owner of Patriots) and others.
PERSONAL JOURNEY: When I was in school, I heard an impromptu speech given by one of India's premier entrepreneurs Rahul Bajaj. He said, "I ran the race, I didn't also run the race but I ran the race". I'd like to embark on a simple journey. I want to run the race, I want to be an active participant. I want to build a company that creates products that impact our lives in meaningful ways.