Ronojoy Adhikari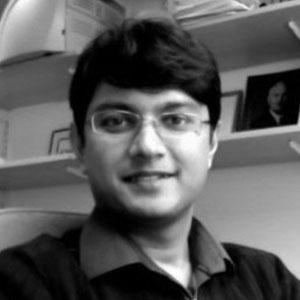 Ronojoy Adhikari is a scientist at The Institute of Mathematical Sciences, Chennai. His research focusses on two main areas, investigating the physics of materials and designing algorithms that make machines mimic human intelligence. Ronojoy is the recipient of the Faculty Research Award from Google Inc and the DAE-SRC Outstanding Investigator Award from the Department of Atomic Energy, Government of India.
He has been Hamied Visiting Lecturer at Cambridge University and Indo-US Science and Technology Fellow at Princeton University and New York University. Ronojoy earned a doctorate in physics from the Indian Institute of Science and then worked as a post-doctoral fellow at the University of Edinburgh.
Ronojoy's research has been covered in national and international media, including the BBC and Time Magazine. Ronojoy is deeply interested in Indian music and in his free time is either playing sarodes badly or taking them apart to study their physics.