Robert Vijay Gupta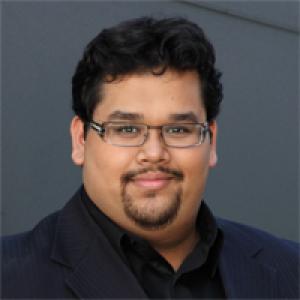 Violinist Robert Vijay Gupta joined the Los Angeles Philharmonic in June 2007 at the age of 19.
Before joining the orchestra, Robert received a Master's degree in Music from Yale University and a Bachelor's degree in biology from Marist College. Parallel to his undergraduate studies in biology, he attended the Manhattan School of Music and the Juilliard School of Music, Pre-College Division. His principal teachers have included Glenn Dicterow, Ani Kavafian, and Isaac Stern.
Robert made his solo debut at the age of eleven in Tel Aviv with the Israel Philharmonic Orchestra under the baton of Zubin Mehta. He has performed as a soloist with the New York Philharmonic, the Japan Philharmonic Orchestra, and the Bombay Symphony Orchestra among many others. He has also performed widely as a chamber musician and recitalist on an international scale since the age of eight, and frequently appears on the Philharmonic's Chamber Music Society and Green Umbrella new music series. Robert has also performed as a guest concertmaster with the Los Angeles Opera under James Conlon and the Orquestra Comunitat de Valencia at the Palau de Les Arts in Valencia, Spain under Mehta.
Robert curates and directs a free outreach concert series for the homeless, veterans, and mentally ill on skid row in downtown Los Angeles called The Street Symphony, which brings musical activism to underserved communities throughout Southern California. The project aims to bring live musical performance to audiences without access in order to remove the stigma associated with homelessness and mental health.
Throughout his undergraduate course of study, Robert held Research Assistant positions at CUNY Hunter College in New York City, where he worked on spinal chord neuronal regeneration, and at the Harvard Institutes of Medicine Center for Neurologic Diseases, where he studied the biochemical pathology of Parkinson's disease. He is passionate about discovering more about how music affects the brain, especially in neurological disorders. Robert is a TED Senior Fellow.
Robert recorded his debut album in July 2011 with Yarlung Records, in Walt Disney Concert Hall. The album includes solo violin works by John Harbison, Eugene Ysaÿe, and HIF Biber, as well as the premiere recordings of LA Phil principal timpanist Joseph Pereira's Partita for Solo Violin and Gupta's own composition upon the Indian raga "Jaunpuri". The album was recorded on the 1716 "Milstein" Stradivarius.
PERSONAL JOURNEY: In 2008, I met Nathaniel Ayers, a homeless, paranoid schizophrenic man, that I have come to call a close friend, and certainly, amongst my most effective teachers. Nathaniel studied musical performance at the prestigious Juilliard School, where I would later attend, but he dropped out after his diagnosis with mental illness, and lived homeless in Los Angeles for 30 years. I became his violin teacher, and time after time, the music would bring him back from the very brink of a schizophrenic episode. Nathaniel showed me that music was medicine, that music was sanity.
WEBSITE: http://www.laphil.com/philpedia/artist-detail.cfm?id=3309