Ramji Raghavan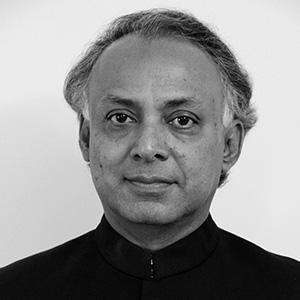 Mr. Raghavan is the Founder Chairman of Agastya International Foundation, the world's largest hands-on mobile science education program for economically disadvantaged children and rural teachers.
In 1998 Mr. Raghavan left a career in banking in London to create Agastya International Foundation, a transformative and innovative education charity in India. Prior to Agastya, he worked as a senior executive in financial service organizations in the US, Europe, the Caribbean and Asia .
As Chairman of Agastya, Mr. Raghavan leads a grassroots initiative to support and transform primary and secondary education in India. Operating with a fleet of 80 Mobile Labs, 36 rural science centers, 2 Lab on Bikes ( 30 in the pipeline), and a 172-acre campus Creativity Lab near Bangalore, Agastya has reached creative hands-on science education to nearly 5 million poor and disadvantaged children and 200,000 teachers and pioneered innovations including mobile science, ecology and art labs, Young Instructor Leaders (children-teaching-children) and a Creativity Lab that incorporates science labs, an interactive museum, model making, teacher training, art and ecology. Under the leadership of Mr. Raghavan, Agastya's innovative "TechLaBike Project" was announced as one of the 4 winners of the Google Impact Challenge in India on Oct 31st 2013. Agastya received a Rs 3 crore Global Impact Award, 10 Nexus tablets and support from Google to make their project a reality.
Mr. Raghavan was a member of the Prime Minister's National Knowledge Commission (Working Group on Attracting children to Science and Math), is a member of the board of Vigyan Prasar, New Delhi, the Karnataka State Innovation Council and executive council member of the Visvesvaraya Industrial and Technological Museum. In 2009 Mr. Raghavan was elected a Senior Fellow by Ashoka: Innovators for the public and in 2011 he was conferred the People's Hero Award by the Confederation of Indian Industry (Southern Zone). He has written articles on education for Indian and foreign journals and spoken on creativity and leadership to audiences at prestigious forums including the Education World Forum (London), Harvard India Conference (Boston), Clinton Global Initiative (New York), Peking University, Indian Institute of Science, Indian Institute of Management Bangalore,Tata Institute of Fundamental Research, National College for School Leadership (UK), the PanIIT Conference and the IIMPACT Alumni Meet (Singapore).