Rajeswari Kannan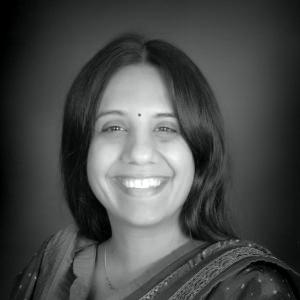 Rajeswari Kannan heads Media Technologies Lab at Nokia Research Center, Bangalore, which focuses on computational imaging research by exploiting novel camera optics, sensors and signal processing techniques to capture and visualize information in new ways. She firmly believes that research cannot exist in silos, there needs to be a constant flow to core businesses. She pushes hard for building a strong ecosystem for the future of imaging by spending quality time collaborating with vendors, technology as well as design schools.
In 2011, she received Pillar of Research award at Nokia Research Center 25th anniversary celebrations and Nokia Innovation Oscar award for performance as the best manager driving patents. She has also been the recipient of various awards in her career at Nokia for areas varying from innovation, product excellence, customer satisfaction and technology transfers to business units.
She likes to meet people with disparate views and diverse backgrounds, and to participate in innovation workshops with student communities. She is also passionate about painting, storytelling, philosophy and culture.
"All that matters is that I made you smile."