Radha Kantipudi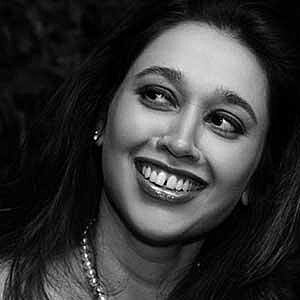 Radha Kantipudi is the chief trustee and CEO of the The Taara Collective a non-profit Social Enterprise that identifies and enables entrepreneurship and employment opportunities for women and girls in developing nations by offering skills development and incubation support to gain economic independence. She also serves on the board of 2 educational institutions in rural Andhra Pradesh in india. These institutions offer undegraduate programs in science, business management, liberal arts and engineering (EE, CSE, IT, Civil, Automobile). She was the key promoter in setting up an institute for paramedical sciences offering diploma courses in nurses and medical diagnostics to economically backward women.
Prior to this Radha worked for over 14 years at INTEL in the US, Asia Pacific Region(including China), Japan and India covering various business functions in strategic planning, business development, deal making, program management and operational management. As Director of Business Development for Intel's New Business Initiatives she was responsible for identifying, structuring deals and raising capital for new ventures in the areas of High Frequency Retail and Online Advertising, Rural Data Services (Affordable WiFi to rural areas to enable businesses) and Consumer Infotainment/Kiosk Based Content Distribution. In her role as Business Development Manager for Intel's Digital Home Group she developed the business strategy, gives/gets, contract negotiation/support and relationships for enabling Fellow Travelers on Viiv platforms with broadcast companies (DIRECTV), Content Companies, Gaming Solution Providers,technology providers for content management and Carrier Companies. Prior to that Radha was the Head of the Customer Business Solutions for the APAC/Japan and her team was responsible for re-engineering and implementing solutions related to Order Fulfillment, Demand Creation, Logistics, Finance and DistributioniSupply Line in Asia for Intel products delivering over $100M in business value. She influenced the industry to implement various eCommerce standards and developed the strategy and vision for the Channel and Marketing areas in support of the channel growth goals of the Sales and Marketing Group with no increase in supply chain and distribution costs.
Radha has a masters degree from Arizona State University in Finance/Accounting and Information Systems and a commerce degree from Osmania University.