Pranay Chulet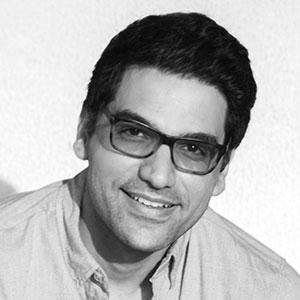 Pranay grew up in India but right after his education, he moved to New York to join Mitchell Madison Group, a strategy consulting firm that advised clients in media and finance industries. Two years into the country, he launched a startup which he later merged with Walker Digital, Priceline's incubator. The startup focused on helping small businesses convert online leads into paying customers. His work at Walker Digital earned him a US patent in the area of matchmaking between buyers and sellers. Subsequently, Pranay helped large US media companies such as movie studios and publishers evaluate and launch new digital businesses as a Principal at Booz & Co. in New York.
Pranay is an avid follower of films. He likes them enough that he learnt film making at the New York Film Academy and made a new-format feature film that also turns into a game. The film encouraged the audience to be a part of the narrative and the story of the film unfolded based on their actions. The film was made with the bet that some day internet would dominate video distribution, sending video to intelligent devices, and that will give rise to new entertainment formats that cut across films and games. While making the film in New York, Pranay used Craigslist to audition almost 100 actors, recruit 50+ cast/crew members, hire software developers, and even rent his apartment in New York while he sat in India editing its final cut. That is when he realized that nothing like Craigslist existed in India which led to the birth of Quikr.
Pranay graduated from IIM Calcutta with a Gold Medal in 1996, and earned a B.Tech. from IIT Delhi prior to that.