Prakash Amte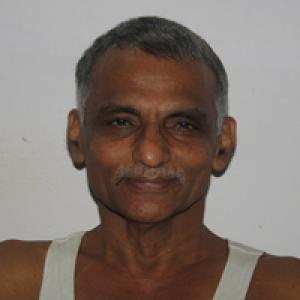 Magsaysay Awardee Prakash Amte runs Lok Biradari Prakalp to provide community services to tribal people in rural Maharashtra, Andhra Pradesh and Chhatisgarh. The project has grown into a hospital, residential school and an orphanage for injured wild animals.
Prakash Amte is a M.B.B.S. graduate by profession but the spectrum of activities he carries out ranges from performing complex surgeries, fractures, and simple eye surgeries. He has first hand experience in hand rearing of wild-life animals from leoprads to huge bears,even the deadliest snakes have been befriended by him. He heads an rare informal court where the adivasis from far away come out of love and trust that justice will be granted. The most unusual being repairing watches and radios of the adivasis which he still continues to do.
PERSONAL JOURNEY
Way back in 1970 Lt. Baba urged his sons to come for a picnic in dandakaranya forest. Prakash accompanied his visionary father Lt. Baba Amte into the dense forests of bhamragad. Moved by the extreme poverty, exploitation, illiteracy and malnuitrition Baba decided to start a project for tribal development. At that time Prakash was young and freshly graduated; seeing his aged father's enthusiasm and dedication, he promised Baba to join him in his mission. This trip was a turning point in Prakash's life. Shortly after, he was joined by his young and able physician wife Mandakini.
WORKS
Prakashwata (Marathi Autobiography)
WEBSITE
lokbiradariprakalp.org