Prabhat Labh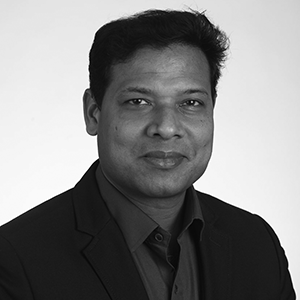 Prabhat Labh is an international development expert with over two decades of experience in leading programs and initiatives across Asia, Africa and North America. Prabhat brings deep domain knowledge in financial inclusion, enterprise development and livelihoods sectors.
Prior to his move to Grameen Foundation India, Prabhat designed and led the portfolio of programs focused on access to savings services for low income populations at the MasterCard Foundation, Canada. Combining insights from diverse fields of sociology, behavioural economics and technology into one coherent strategy to address intractable challenges in the financial inclusion space, this portfolio has successfully expanded access to savings services for millions of people across seventeen countries in Africa.
Earlier, Prabhat was the Senior Technical Advisor for CARE USA's pan- Africa microfinance initiative 'Access Africa', and prior to CARE, Prabhat served on the faculty of Entrepreneurship Development Institute of India, where he focused on development of youth-led micro enterprises and rural industries.