Poornima Sukumar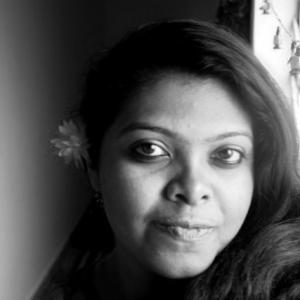 Poornima Sukumar is a Bangalore based muralist, artist, illustrator and documentary photographer. She  uses public spaces – through wall art – to empower youth voice, engage the youth in peacemaking and to create awareness.
Most recently and with the assistance of the daughters of sex-workers, she painted a wall on the streets of Mumbai's red light district. Last year,In Nepal, she co-painted a wall-art project with children orphaned by the 2015 Earthquake. She has also worked with schools and policy makers of Bangalore, including juvenile facilities, for at-risk young boys and girls. She is a TEDx speaker and has also spoken at the LITMUS festival – creating meaningful experiences by combining arts, literature, and creating opportunities in the social sector.
Poornima is also the founder of Aravani Art Project, which aims to embrace the transgender community and other marginalised populations by creating consciousness and well being through art, awareness, and social inclusion.