Nikhil Kumar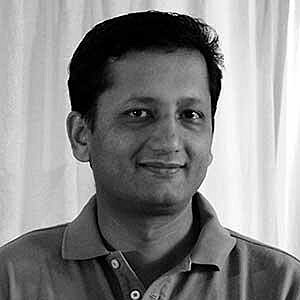 Nikhil Kumar is the founder and chief executive of TD Power Systems (TDPS), manufacturers of large electric generators for turbine driven power plants. TDPS currently has an 80% Indian market share and exports to 35 countries worldwide. TDPS supplies hydro-electric, solar thermal, bio mass or coal fired power plants, and also builds thermal power plants on an EPC basis up to a size of 150 MW.
Nikhil enjoys a competitive game of badminton; in his teens he was in the Asian Games squad for India as well as State Champion of Karnataka. He loves outdoor sports – scuba diving, trekking, skiing are his favorites. Another hobby is to import and sell gourmet beer from all over the world in Bangalore. Beer brewed by Trappist monks from Belgium, or from small artisanal microbreweries in America and the Netherlands – Bangalore now has a choice of the finest brews.
His wife, Lavanya Sankaran, is an accomplished literary fiction writer. They have one daughter, Aarya, and live in Bangalore.