Neha Bagaria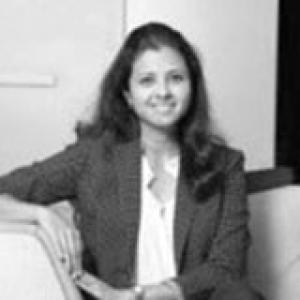 Neha Bagaria is the founder & CEO of JobsForHer, an online platform to connect women with companies, community and skilling to start, restart and rise in their careers. Over the last five years, JobsForHer has worked with over 1.7 million women, 7000+ companies, 1000+ mentors and 400+ reskilling partners across India to enable women to accelerate their careers.
JobsForHer is not Neha's first entrepreneurial venture. Right after she graduated from the Wharton School of the University of Pennsylvania, Neha founded her first company Paragon, an educational startup to bring the Advanced Placement Program to India. When marriage brought her to Bangalore, she started working with Kemwell, a biopharmaceutical manufacturing company, in the fields of HR, Finance and Marketing strategy.
Neha took a 3.6-year break in her own career when she had her children. During this personal journey, she became aware of the various difficulties a woman faces in order to re-enter the workforce. She then became committed to the cause of enabling women to accelerate their careers and founded JobsForHer.com on International Women's Day, 2015.
Neha has been listed in Forbes India's WPower Trailblazers list of 25 ground breaking women achievers as a game-changer and innovator who is shattering stereotypes, and was also featured by Deccan Herald as "19 Changemakers to Watch Out For in 2019".