Mussaret Zaidi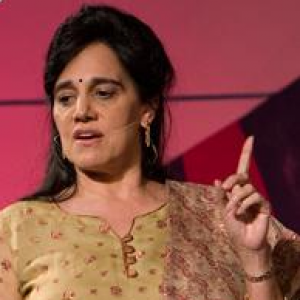 Dr. Mussaret Zaidi heads the research laboratory at the Hospital Regional de Alta Especialidad in Yucatan, Mexico. During the last decade, she has studied anti-microbial usage in animals and the human health impact of anti-microbial-resistant bacteria in the food chain and environment.
Mussaret specialized in Pediatrics in Mexico, and completed a fellowship in Clinical and Public Health Microbiology at Mount Sinai and a MSc in Infectious Diseases at LSHTM. She is an advisor for the WHO Advisory Group on Integrated Surveillance of Antimicrobial Resistance.
Her recent research focuses on the control of food-borne diseases, food production and distribution, and community well-being in highly endemic settings.
UNTOLD STORY: My ancestors moved from Iraq to India in 990 AD. Throughout centuries, the Zaidi clan has been committed to social justice. A staunch believer in the family legacy, the goals of my own work are greater opportunities for children and their communities worldwide.
BOOKS: "A perspective on the role of pulsed-field gel electrophoresis for Salmonella surveillance in Mexico� in Calva JJ, Calva E (Eds): Molecular biology and molecular epidemiology of Salmonella infections. Research Signpost, Kerala, India. 2009