Mukund Rajan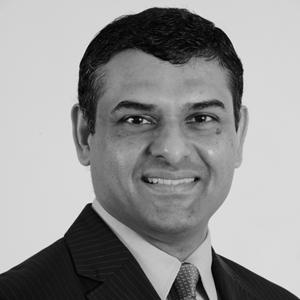 Dr. Mukund Rajan serves as a Member of the Group Executive Council at Tata Sons Ltd., and is the Tata Brand Custodian and Group Spokesperson. Additionally, he serves as Chief Ethics Officer of the group and oversees Corporate Social Responsibility (CSR) activities as Chairman of the Tata Global Sustainability Council.  Dr. Rajanjoined Tata through the Tata Administrative Service (TAS) in January 1995 and has served in various roles since.
He is Chairperson of the FICCI Environment Committee and serves as the Co-Chair of the CII National Committee on CSR. He is a Commissioner of the Energy Transitions Commission (ETC).  He is also a member of the National Advisory Boards of two youth networks, AIESEC India and ENACTUS.
Dr. Rajan graduated from the Bachelor of Technology program at the Indian Institute of Technology, Delhi in 1989. He received a Rhodes Scholarship to study at Oxford University, where he completed a Masters and Doctorate in International Relations.
In 2007, the World Economic Forum honoured Dr. Rajan as a Young Global Leader. He was also part of the inaugural class of the CII-Aspen Institute India Leadership Initiative.