Michael Foley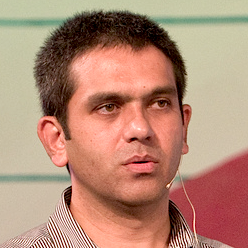 If Michael Foley's behind a product, expect a technological marvel that is strong on both form and functionality. 
Michael Foley first made his mark with stunning designs that gave a contemporary makeover to Titan Industries.  He joined Titan Industries in 1995 as a product design intern, grew to head the Titan Design Studio in less than a decade, and later became Titan's Chief Creative Advisor. Michael's design experience ranges from wrist watches, sunglasses, and fashion jewelry to retail design and visual merchandising.  In 2006, Michael felt the need to take design on to an even bigger platform and the studio – 'Foley Designs' – was incorporated with specializations in product design, packaging, graphics, space design, brand identity and more. 'Intuitive design' is a focus for the studio.
Untold Story 
Michael draws an innate association to the purity and wonder of nature. The implicit simplicity, with which natural entities are created, inspires him infinitely.
BOOKS: A compilation across books on the creations of Leonardo da Vinci