M.R. Rangaswami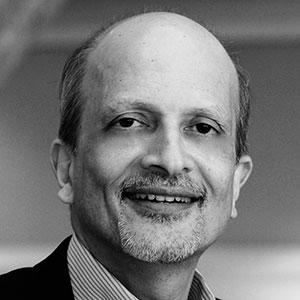 M.R. Rangaswami is a software executive, investor, entrepreneur, corporate eco-strategy expert, community builder and philanthropist. In 1997, he co-founded Sand Hill Group one of the earliest "angel" investment firms and was featured on the front page of the Wall Street Journal. He produced the prestigious Enterprise and Software conferences that were held in Silicon Valley. He was also listed on the Forbes "Midas" list of investors.
He is also the founder of Corporate Eco Forum, an invitation-only membership organization for Global 500 companies that demonstrate a serious commitment to environment as a business strategy issue.
In 2012, M.R. founded Indiaspora (a non-profit) to unite Indian Americans and to transform their success into meaningful impact in India and on the global stage.