Luis Dias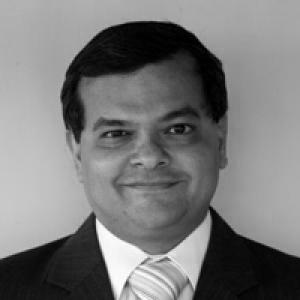 Dr. Luis Dias is a physician, musician, and founder of Child's Play India Foundation, a charity which works to bring classical music to underprivileged children in India. Child's Play india Foundation is inspired by El Sistema, a Venezuelan initiative that promotes the collective practice of music and music education as a means of social change and empowerment. The creation of Child's Play India Foundation was triggered by the stupendous performances of two orchestras, both made up of underprivileged youth from separate corners of the globe, at London's Royal Albert Hall in 2007.
Luis has been in the medical profession for two decades, spanning the UK and India.  He has performed in many orchestras, ensembles and chamber groups, including the Corinthian Chamber Orchestra in London and the Bombay Chamber Orchestra.
Untold story
Luis' house was once a Mint. However, thorough searches by him have not yielded any hidden cache of coins (yet).
Website: www.childsplayindia.org