Leonard Pauli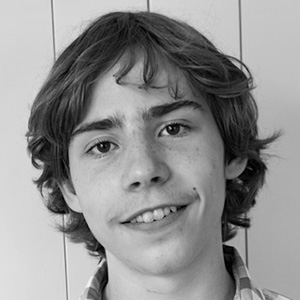 Leonard is a passionate 16-year-old innovator, developer and designer. At the age of 14, frustrated with teaching methodologies, he co-founded and built ludu.co, an online education platform along with a friend to help his schoolmates and other students summarize the main points of what they learned as they learned it. You organize your 'ludu blocks' in a box that you can refer to as you study. Today, it serves more than a quarter of the students at The Royal Institute of Technology in Sweden.
Leonard is a self-taught coder and has been coding since the age of 7. His first lego robot, with hundreds of parts, motors, sensors, and a mini-computer to connect them to is what inspired his interest in programming, electronics, and robotics. He was awarded an Apple WWDC (World Wide Developer Conference) Student Scholarship in 2014. He has worked for several companies in designing and creating their mobile solutions. Aside from working on completing his 11th grade, Leonard recently co-founded a social media platform for sharing images within your company.
His dream is to apply material design, nanotechnology and artificial intelligence to create self-assembling nano-tech robots that can inhabit other planets. He strongly believes that we as a species have to be able to do this to evolve and survive.