Lavanya Sankaran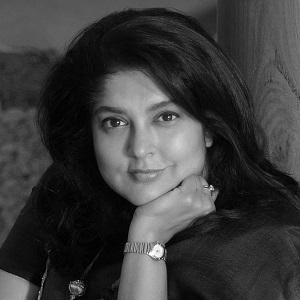 Lavanya Sankaran is the author of the celebrated short story collection The Red Carpet, which spent two years on the best-seller lists and collected praise world-wide. Her debut novel The Hope Factory, just released, has been selected by Amazon UK as a Top Pick. Compared to Charles Dickens by the British press, Lavanya's writing has own several awards, including Barnes and Noble Discover New Writers, and Poets and Writers' Best First Fiction Award.
Her opinion pieces and fiction have appeared in The New York Times, The Guardian and The Atlantic, among others. She has been invited as a guest speaker at the Hay Literary Festival, UK.
Lavanya sponsors the annual Lavanya Sankaran Writing Fellowship at the Sangam Writers Residency which she hopes will encourage new writers in India. She graduated from Bryn Mawr College and currently lives in Bangalore with her husband and daughter.