Kalyan Varma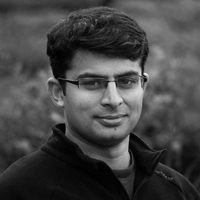 Kalyan Varma is a wildlife photographer and filmmaker specializing in environmental issues in India. He is a freelancer with many of the world's leading magazines and channels like National Geographic and BBC.
He has co-founded India Nature Watch, the largest online community of wildlife photographers, and also shares his knowledge of photography and wildlife with people in various platforms.
Kalyan is a BBC earth explorer, and freelances with BBC Natural History unit and National Geographic Channel. His work has appeared in many publications worldwide, including National Geographic, BBC Wildlife, GEO, Smithsonian, Lonely Planet and other magazines.
WEBSITE: Kalyan Varma Photography
BBC DOCUMENTARIES: Mountain of the Monsoons, Million Snake Bites
NATIONAL GEOGRAPHIC DOCUMENTARIES: Secrets of Wild India