K Nanda Kumar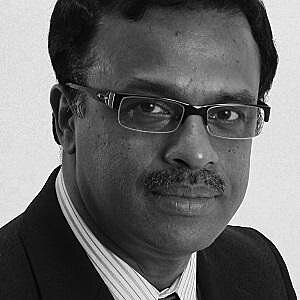 K Nanda Kumar is the Founder President and CEO of SunTec Business Solutions, the Revenue Management and Business Assurance company, trusted by professionals across the globe, with a suite of innovative products that empowers Financial Services Firms and Communication Service Providers to create real time personalized offerings through datadriven decision making, ensuring a proactively managed customer experience. He has been active in the software realm for over 26 years as a technology evangelist for customer-centric software platforms and solutions, specifically for transaction-intensive verticals.
Relationship-based Pricing, a concept pioneered by him, has been endorsed by leading industry analysts and thought leaders as a principal enabler for balanced pricing dynamics in the agile world. Under his leadership, SunTec has grown to a 600+ employee company, with its geographical footprint spanning across four continents. He has also led SunTec to win several prestigious global awards, including the Red Herring Global 100, Deloitte Technology Fast India – 50 and Deloitte Technology Fast Asia-Pacific – 500, and to secure its position among the top contenders in the Operational Excellence category at Billing & OSS World.
He holds Master's degrees in Management and Physics.