Josh Radnor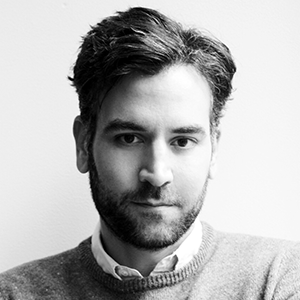 Josh Radnor is perhaps best known for his role as Ted, the central character on CBS's Emmy-nominated comedy HOW I MET YOUR MOTHER which ended its nine-season run in March 2014, but Radnor's talents extend beyond acting, and he has quickly established himself as both a gifted writer and director.
He has written, directed and starred in two feature films. His most recent, LIBERAL ARTS, in which he co-starred alongside Elizabeth Olsen, Richard Jenkins and Allison Janney, premiered at the 2012 Sundance Film Festival and was released by IFC that fall. His first feature film, HAPPTHANKYOUMOREPLEASE, debuted at the 2010 Sundance Film Festival, where it won the Audience Award for Favorite U.S. Drama. The film was released in March 2011 by Anchor Bay.
Radnor can next be seen playing a morphine-addicted surgeon in the new PBS Civil War hospital drama, MERCY STREET, premiering in January of 2016. He was last seen on Broadway starring in DISGRACED, the Pulitzer Prize-winning play by Ayad Akhtar which received a 2015 Tony nomination for Best Play.
In 2013, he starred in Jill Soloway's AFTERNOON DELIGHT co-starring Kathryn Hahn and Juno Temple. The film premiered at the 2013 Sundance Film Festival, where Soloway won the U.S. Dramatic Directing Award.
In addition to film and television, Radnor first starred on Broadway as the title character in THE GRADUATE opposite Kathleen Turner and Alicia Silverstone.  Off-Broadway and regionally, he has appeared at the Manhattan Theater Club, The Vineyard Theater, and Baltimore Center Stage, among others.
In Los Angeles, he originated the roles of "Young Sandy" and "Sam" in the Ovation Award-winning world premiere production of Jon Robin Baitz's THE PARIS LETTER at the Kirk Douglas Theater. Two summers ago appeared in New York Stage and Film's world premiere production of Richard Greenberg's THE BABYLON LINE, directed by Terry Kinney.
His television credits include guest appearances on ER, SIX FEET UNDER, JUDGING AMY, and LAW & ORDER among others. He was a series regular on ABC's THE COURT starring Sally Field. He made his film debut in the original teen spoof, NOT ANOTHER TEEN MOVIE.
Radnor has had several articles published in the Los Angeles Times Magazine. He has also written for The Rumpus, Guilt and Pleasure Magazine, Moviemaker Magazine, Indiewire, and The Huffington Post.
A native of Columbus, Ohio, Radnor attended Kenyon College where he won the Paul Newman Acting Trophy. He received his M.F.A. in acting from N.Y.U.'s Tisch School of the Arts. He currently resides in Los Angeles