Itay Talgam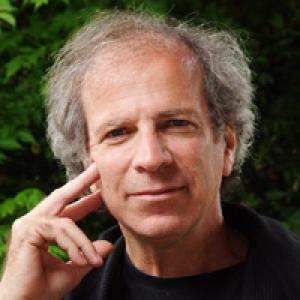 Itay Talgam worked as a conductor with some of the world's best musical ensembles and orchestras and assisted great Maestri such as Leonard Bernstein and Claudio Abbado.
As a native Israeli, he studied at the music academy of Jerusalem and Philosophy at the Hebrew University. Later he continued his studies in Italy and the United States.
Talgam's unique approach to the understanding of music-making and conducting as a metaphor for leadership, communication and relationships, made him a desired keynote speaker in many of the most significant global conferences, including Google's Zeitgeist, TED Global and the World Economic Forum in Davos. Besides his keynote speeches Talgam works with many organizations, universities and governmental institutes all around the world, incorporating workshop elements and live chamber music, and, in some events, conducting symphony orchestras.
MAESTRO PROGRAM The "Maestro programs" were founded on the belief that, in the orchestra as in the work place, music has the power to create community and reinforce shared values. Music embodies knowledge and innovation, individual effort and collective achievement, and offers a work-environment that is full of opportunities for excellence and self-actualization – same as in any successful business. These programs, based on continuous dialogue and active participation, offer a unique learning experience that explores relations between conductors, players and audiences to achieve inspiring new insights into leadership, management, and teamwork.
Internationally renowned conductor Itay Talgam turned to developing these programs when he observed how the elements essential in achieving excellent orchestral performances could be transformed into powerful metaphors for the corporate world.
Since 1996, the "Maestro programs" have been successfully employed across a wide spectrum of local, International and multi-national companies, including Intel, Apple, Google, Motorola, Philips, HSBC, ING, Credit Suisse, Accenture, McKinsey, KPMG, PwC, WPP, Orange, Stanford University, Cambridge University, and many Governmental organizations and NGOs all over the world.
PERSONAL JOURNEY: As a young person, I often experienced the transformational power of music, listening to my beloved Brahms or Beethoven. That made me want to conduct, to have direct access to 'the force'. But as a conductor I often sensed a strange discrepancy between the nature my own experience and that of my players: even when we joyfully shared the interpretation, their engagement in the music was different then mine. Having to physically create the sound while infusing it with spirit, they knew the secret lies in balancing control and 'letting go'. I am still learning today how these two faces of creative work are best combined, working with different groups of professionals, in music and in other fields, in search for ways leading to magical infusion.
WEBSITE: www.talgam.com