Hemmant Jha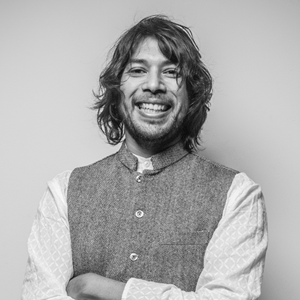 Hemmant Jha is Chief Design Officer at Godrej & Boyce.
Prior to establishing the Godrej Design Center, Hemmant was Design Director at IA Collaborative, responsible for the concept, design and development of products and built environments for IA's global clients.
Hemmant was Founder and Principal of industrial design and technology development companies Thinkmore and Think/Thing. Before that, he was Senior Designer at Sony Electronics Design Center working across Los Angeles and Tokyo, and designer at the Harman International Advanced Research Group in Los Angeles.
Hemmant is also Founder of Wheelwell, a non-profit organization dedicated to the creation of products and technologies for people with physical disabilities; serves as the Executive Director.
He received his Master of Architecture degree from Yale University, and his undergraduate degree from the School of Planning and Architecture, New Delhi.
A firm believer in the superiority of vinyl over other media, he is the proud owner of eleven turntables. He is also a supporter and collector of well designed objects.