Harsh Mariwala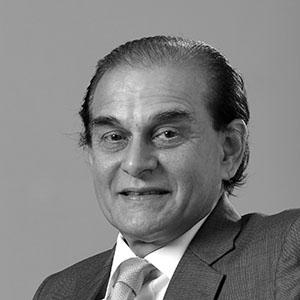 Harsh Mariwala leads Marico Limited as its Chairman. Over the past three decades, Mariwala has transformed a traditional commodities driven business into a leading consumer products and services company in the Beauty and Wellness space. From a turnover of Rs. 50 Lakhs in 1971, Marico's products and services in hair care, skin care and healthy foods generated a turnover of about Rs. 5,733 Crores during 2014-15.
Under Mariwala's leadership, Marico has achieved several awards and over 100 external recognitions in the last few years. His entrepreneurial drive and passion for innovation, enthused him to establish the Marico Innovation Foundation in 2003. Under the stewardship of an eminent Board, the Foundation acts as a catalyst to fuel innovation in India. As an expression of his personal social responsibility, Mariwala launched ASCENT – Accelerating the Scaling up of Enterprises to identify growth-stage entrepreneurs with potential and enable them in their scaling-up journey.
Mariwala was the President of Federation of Indian Chambers of Commerce and Industry (FICCI) in 2011. He has been a part of the Young Presidents Organization (YPO) and is now a part of the World Presidents Organization (WPO). He has held the position of YPO Education, Membership and Chapter Chair for the Bombay Chapter and was a member of the International Forum Board of YPO International.