Francesca Rosella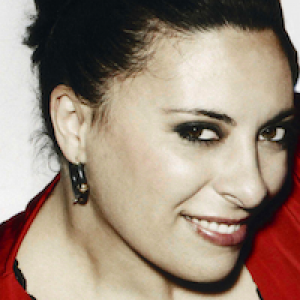 Francesca Rosella is the Co-Founder and Chief Creative Director of CuteCircuit, a fashion company based in London pioneer in the field of Wearable Technology. Founded in 2004, CuteCircuit has introduced many ground breaking ideas to the world of fashion by creating new beauty and functionality through the use of smart textiles and micro-electronics. Working alongside Ryan Genz, CEO of CuteCircuit, Francesca has built the first fashion company that creates haute couture with LED illumination worn by international stars on the red carpet and that has been also the first to sell illuminated fashion using LEDs in leading stores like Selfridges in London.
CuteCircuit revolutionised the common way of thinking about Fashion, creating innovative and fashionable interactive collections, that are now sells online all over the world. Francesca's early career began as designer for Valentino in Italy. Ryan is formally trained as an artist, anthropologist and ultimately Interaction Designer focusing on Wearable Technology and holds patents and patents pending for wearable technologies. CuteCircuit designs frequently include digital technology or interactive capabilities that give the garments and the people that wear them abilities beyond traditional fashion.
The CuteCircuit product line includes the Prêt-a- Porter Collection, the Haute Couture Collection and special designs for unique performances by Katy Perry, U2 360° Tour, and Laura Pausini World Tour 2012. They also designed the celebrated Galaxy Dress (now part of the permanent collection at the Museum of Science and Industry in Chicago), and the award- winning M Dress and the Hug Shirt (awarded as one of the best inventions of the year by Time Magazine). Francesca and Ryan share their passion for fashion worldwide by participating in many conferences and events where they speak on subjects of innovation, the future of fashion, and design. Always endeavouring to create something resonant, fashionable and special, visually and emotionally attractive; their work is frequently featured in books on design, fashion and innovation.
WEBSITE: www.cutecircuit.com