Drumjam: Roberto Narain & Vasundhara Das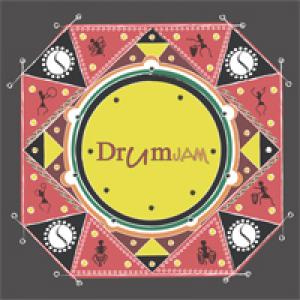 Drumjam, the pioneer of interactive rhythm-based activities in India, and the record holder for the largest drum circles in the country, has introduced over 450,000 people to the joys of group drumming.
The benefits of group drumming are varied. Drumjams are a highly effective form of stress release, and bring people closer together. Barriers to communication are broken down, and interpersonal relationships improve. Participants discover their creative and musical potential. Drumjams are energizing, inspiring and fun.
DRUMJAM activities can be geared to a variety of purposes to suit specific needs, from corporate to community and children to adults.
The Drumjam team is headed by Roberto Narain, whose talent and experience as a drummer is complemented by his advanced training in drum circle facilitation and strong people skills. Trained by the founder of the World Drum Circle Movement, Arthur Hull, Roberto has facilitated programmes for many of the country's best-known corporate houses and is one of India's leading trained corporate drum circle facilitators.
Roberto's musical credentials are impressive. He has been playing the drums for close to thirty years now and has performed in a variety of styles on stages across India and the world. Roberto has worked with musicians such as L. Subramaniam and his Carnatic music studies with T.A.S. Mani of the Karnataka College of Percussion have added depth and richness to his drumming. From Heavy Metal, Jazz, Fusion to Electronica, his performances on the Acoustic and Virtual Drums have given audiences a chance to experience the delights of textual drumming enhanced by eye-catching visuals.
Drumjam's co-founder, Vasundhara Das is a singer, songwriter, composer and actress. She has starred in several films in various languages, and has worked extensively as a playback singer in Bollywood, as well as in South Indian regional language films. Vasundhara is also a qualified drum circle facilitator, having trained with Arthur Hull. She spearheads Drumjam's community and children's programmes.
Vasundhara Das is a dynamic stage performer, with her band. She is one of the most popular performing stars in India, and has entertained delighted audiences at a variety of events on a global scale. Vasundhara's current focus is on music composition, and she creates original sound tracks for films as well as working on collaborative music projects.
PERSONAL JOURNEY
What you see or hear is not what you get. With Drumjam, the medium is music, toned down to just drumming and the life force of all things living, your heart beat as well as your voice. The two most primitive of instruments know to mankind. To make music go beyond the traditional format and perception of musicians and non-musicians.
This is about the essence of true human expression and celebration. To believe, to do, to express, communicate, and connect with each other as well as celebrate life and living as long as the heart beats.
WEBSITE
www.drumjam.in