Bala Deshpande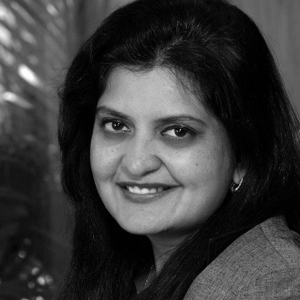 Bala is based in Mumbai and responsible for creating and building the NEA India platform. She serves on the board of several NEA portfolio companies such as Financial Software and Services, GOQii Inc, Nova Medical, IndiaWorld Technologies, Panacea Medical, etc.
Prior to this, she was Senior Director of Investments at ICICI Venture where she used her operational experience to identify opportunities for investment and to play a key role in shaping the future of investee companies. During her tenure at ICICI Venture, she was a Director on the Boards of several companies including Future Retail, Nagarjuna Construction, TechProcess Solutions, Info Edge amongst others, and continues to serve on the board of Future Retail and Info Edge as Independent Director.
Bala's private equity experience has seen the full cycle from nurturing young companies to executing multiple exits, including IPO's, buy-backs, strategic sales, and capital market divestments.