Anuradha Gunupati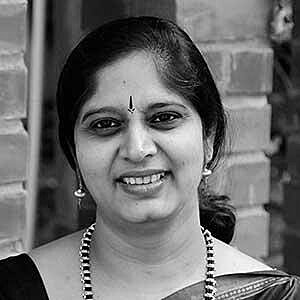 Anuradha Gunupati has been the Founder Trustee of Dr. Reddy's Foundation since 1996 along with Dr. K.Anji Reddy, Founder-Chairman of Dr. Reddy's Laboratories Ltd. She assumed responsibility for the activities of the Foundation as Managing Trustee from July 2005. She is currently providing leadership for the various initiatives at the Foundation. The focus of the Foundation is in creating sustainable livelihoods for under privileged youth and education for underserved areas. Till date over 200,000 youth have been trained and placed in jobs. Over 10,000 students study in the various schools established and run by the Foundation at various locations in and around Hyderabad.
She also established Saptaparni, an organization dedicated to promoting Indian performing arts, culture and heritage.
Anuradha is a Trustee of Jiddu Krishnamurti Trust and has played a key role in establishing its centres and activities in Hyderabad. She is also an active volunteer for Society for Promotion of Indian Classical Music and Culture Amongst Youth (SPICMACAY), Hyderabad Chapter, in promoting the arts amongst the schools and colleges at Hyderabad.