Alok Shetty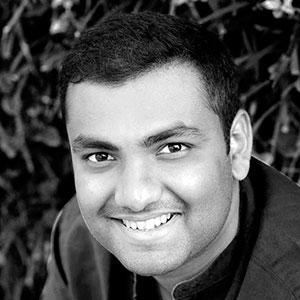 Alok Shetty is Principal of Bhumiputra Architecture, an internationally acclaimed architecture and design firm based in Bangalore City. Operating across many scales, Shetty's firm consistently works towards new built environments that improve the quality of life in emerging economies.
Alok started his practice at the age of 19 by completing a multispecialty hospital while still in architecture school. He later pursued his Masters' degree in Advanced Architectural Design from Columbia University in New York where he was the youngest recipient of the Lucille Smyser Lowenfish Memorial Award for Design Excellence.
Notably, the work of Bhumiputra and Alok has been exhibited and published extensively by several international publications. Alok has been featured on the "30 under 30" young achievers list by Forbes Magazine, one of "India's Future Leaders" by National Geographic Magazine, one of six "International Next Generation Leaders" by Time Magazine, one of ten "International Young Architects Changing Skylines Around the World" by Complex Magazine, one of twenty "Young Achievers to Watch in 2015" by Elle Magazine and was recently the awarded the "Top 50 Young Architects" award by Architect & Interiors Magazine.
WEBSITE: bhumi-putra.com