Alexander Asseily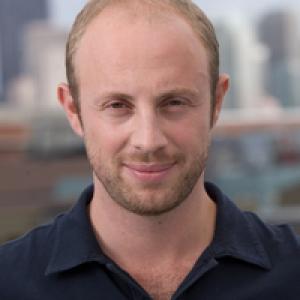 Alexander Asseily is founder and Executive Chairman of London startup State, a global opinion network. Alexander was founder CEO of Jawbone (Aliph) and continues to serve as Chairman.
Alexander was born to an Anglo-Russian mother and a Lebanese father. His parents relocated permanently from Beirut to London in the midst of the Lebanese civil war and Alexander completed his schooling in England before attending Stanford University in California. At Stanford, he received a BSc. in Product Design and a MSc. in Mechanical Engineering, where he focused on user-centered design & engineering.
In 1998 Alexander founded San Francisco consumer technology company Jawbone (aka Aliph) with Hosain Rahman and continues to serve as its Chairman. As Jawbone's founding CEO, Alexander directed the development of Jawbone's core products and built the defense business with DARPA. In 2004 he launched the first Jawbone headset to critical acclaim, followed by the industry-changing Jawbone Bluetooth headset in 2006. Today, Jawbone is the world leader in mobile lifestyle products including Jawbone Icon & Era headsets, the Jambox speaker and UP personal health solutions. Jawbone is one of the most highly valued private consumer electronics companies in the world, with approximately 100,000 points of sale globally.
In 2010 Alexander returned to London to create State with his brother Mark Asseily. State is a global opinion network founded on equitable principles; a platform for people anywhere to get counted for their opinions and connect to the world instantly through them.
Alexander advises a number of startup technology companies and charitable organizations in the US and Europe and has produced two short documentaries on forgiveness & conflict resolution in the Mideast.
He owns a bicycle and some mediocre artwork.
PERSONAL JOURNEY: I've spent a decade at Jawbone creating products that radically improve the experience of communications. But while the web has liberated data access, the nature of these communications has not radically changed: our cultural and political programming is still in tact because media and governments can't accurately render the reality of our views. The discovery of shared values, of like-minded people and of humanity in our 'enemies' is limited by the richness of the information that is shared. A nomadic lifestyle taught me there is far more that unites communities in the world than divides them – all we need is a safe, neutral space to share and explore ideas. So I took the leap from Jawbone to create State: a way to voice your opinion on anything, large or small, and to see what the world is thinking at any moment.
WORKS: Alex has produced two short documentaries on forgiveness & conflict resolution in the Middle East. He is also executive producer of ALUNA, a feature length documentary on the respected indigenous Kogi of Colombia's Sierra Nevada mountains, due for release in 2012.
WEBSITE: jawbone.com; http://state.it